Guidelines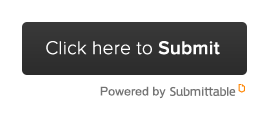 Note: TLR is closed to submissions over the summer as we prepare our 10th issue. Please check back for updates to our reading schedule.
Please find detailed comments about our editorial preferences below. Upon submission, please take advantage of a free pdf or epub version of our current issue, or purchase the print version for half off the cover price. 
Our response time is between one and three months. Previous contributors to the Tahoma Literary Review should wait one full reading period after publication of their work before submitting to us again. Please submit only once per reading period.
We ask for first North American serial rights; all rights revert to the author upon publication. We may ask to reprint work on our web site.
Looking for our information on payment? Find our rates here. 
General Guidelines:
Submissions should be made via Submittable. If this limitation presents an accessibility issue, please contact the editors to arrange for an alternative submission method. 
We do not accept previously published material. This includes publication in any public venue, including print, web, and personal blogs. We welcome simultaneous submissions, though we ask you to let us know if your work is accepted elsewhere. If your work is taken by another journal while it is still under consideration at TLR, simply use our contact form to let us know, and we will allow you to replace your submission at no additional fee.
Please wait to hear back from us before submitting again.
At this time, we do not publish plays, screenplays, translations, or reviews.
Cover letters are welcome, and we enjoy reading them. (Yi Shun reads them after she reads the submission.) But don't tell us what your submission is about, tell us what you're about.
All prose submissions should use Times or Times New Roman font, 12-point type with one inch margins. Word and PDF files only, please. It's helpful to have your name and contact information on the first page of your submission, and your last name and page number on subsequent pages. 
For flash (fiction or nonfiction) submissions, please submit 1 to 2 pieces in a single document. The word limit is 2,000 total.
For fiction submissions, please submit one short story or novel excerpt between 2,000 and 10,000 words, double-spaced. Novel excerpts may be under contract with a publisher or agent for future publication. In such cases, we will need written permission from the contractor before publication in TLR.
For nonfiction submissions, please submit one nonfiction piece of between 2,000 and 6,000 words, double-spaced.
For poetry submissions, please submit 3 to 6 poems in a single document. There are no length restrictions on individual poems. In fact, we love long poems and print many, so try us with your lengthier work.
The fee to submit poetry and flash is $4. The fee to submit fiction and nonfiction is $5. If these submission fees present a hardship, please contact us and we will try to help.
Feedback options are available for prose submissions; a submission that includes the feedback option is $7 for fiction and nonfiction, and $6 for flash. A fiction or flash submission that includes a full critique is $35-$65, depending on length.
What Kelly is looking for in Poetry:
In each submission, I am looking for a single, exquisitely written poem that surprises, challenges, and moves me. In your submission of 3 to 6 poems, please send a range of work rather than linked poems or poems that require extensive context to be best appreciated.
I am interested primarily in poems in the lyrical, formal, and narrative modes. I am less likely to be enthusiastic about experimental styles (though poets should feel free to take the preceding statement as a challenge to change my mind). Prose poems are welcomed with the caveat that I look primarily for lyrical qualities in prose poetry.
I'm not looking for work in translation at this time.
Long poems are especially welcome. Poems seven or more printed pages in length will be compensated at $100 (or twice the pay rate for shorter poems).
Writers should feel free to submit work that ranges from the serious to the humorous, from the political to the personal, from the pop cultural to the historical, from the public to the private. While travel, nature, found, and ekphrastic poetry are less likely to appeal to my editorial tastes, excellent craft is my primary consideration.
I encourage writers from all backgrounds to submit work; I am committed to selecting poems from a range of writers who represent a diversity of gender, age, sexuality, race, ethnicity, and physical ability or disability.
What Joe is looking for in Fiction:
Tell me a story in a way it's never been told before; make me question what I believe. I'm mostly interested in stories that offer imaginative premises, unusual or marginalized characters, and high stakes.
I am interested in all well-written work, but I prefer you engage my intellect as well as my heart. I love literary works of extraordinary depth. Show me characters driven by lifetimes of experience and complex motivations.
Precision in language is extremely important. Many stories fail not because the idea or the characters are weak, but because the language is vague, or the word choice does not create the intended image in the reader's mind.
I am interested in speculative works and magical realism, but only if they are intellectual in nature (think Borges and Calvino). I am NOT looking for traditional science fiction—no spaceships, scary monsters (Cthulhu included), ripped bodices, or other tropes. Note: If you are unsure of what magical realism is, see this explanation. I'd love to see some slipstream too.
Experimental writing is also welcome. If you are unsure of what experimental writing is, check out these examples in DoubleRoom by Jennifer K. Dick and Robert Lopez.
I am not particularly interested in stories that could be considered children's or YA literature.
Word limit for fiction is 2,000 to 10,000 words. Want to submit something even longer? Query me (see our contact page).
Like Kelly, I believe in representing writing from diverse backgrounds, physical abilities and geographies.
Fiction submitters may select the Feedback Option to receive an assessment of their work, or a full critique.
I try to respond to all submissions in approximately one month after they're received. So if you don't hear from me by then, it probably means your submission has been moved to a higher round of consideration.
What Yi Shun is looking for in Nonfiction:
Be brave. Send me the stuff you never thought would get published anywhere. Send me the thing you have to take a deep breath over before submitting or running by your critique group. I'm always interested in hearing different viewpoints from different sectors of society, and work in different forms, too: I'll read lyrical essays; experimental essays; and narrative nonfiction.
Be professional. Polish your work; make sure it's clean. Your word limit is 6,000 words. (It's okay to swear in your work, though. That's not the kind of "clean" I mean.) I won't read anything that's remotely misogynistic, racist, or bigoted.
Be concise. Ranting, raving, or emotive logorrhea were never good ways to get important ideas across, so leave those on the cutting-room floor. I believe in brevity, and know it is possible to get to the point in fewer than 200 words, so if you have flash nonfiction, I'm happy to read that, too.
I'm not looking for the following: Book reviews, academic work, or cultural criticism.
Submitters may select the Feedback Option to receive my assessment of their work. 
What the editors are looking for in Flash:
You may send 1 or 2 pieces of flash fiction or flash nonfiction, with a total word count of not more than 2,000, in your submission.
Please do not send prose poems for this category. Prose poetry should still be submitted as poetry.
The total word limit is 2,000. This is a strict limit. We prefer between 500 and 1,000 words per piece; anything over 2,000 words should be submitted via the standard prose categories.
As in our other categories, we encourage writers from all backgrounds to submit work; we are committed to selecting work from a range of writers who represent a diversity of gender, age, sexuality, race, ethnicity, and physical ability or disability.
Submissions of flash are eligible for the Feedback Option.