Guidelines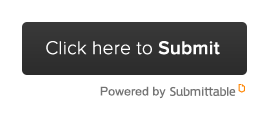 Please see below or visit our Transparency in Publishing page for details about how we use submission and subscription fees to pay writers and our support staff.. 
Submissions Will Reopen in May.  
Tahoma Literary Review considers original submissions in fiction, nonfiction, and poetry. Please see our general guidelines below and choose from the genre categories to submit.
Everything that appears in an issue of TLR comes from the open submission queue, and we are eager to consider your work. Please see our guidelines and submission categories below.
We do charge for submissions. Please visit our
Transparency in Publishing
page to see how submission and subscription fees help us pay our writers and support team. With each submission we provide an digital version of our most recent issue.
Our guidelines, submitting options, and editorial preferences are below. We may ask you to reformat or revise a submission to meet them.
We offer feedback in all of our genres. Please see the categories below for details. 
Our response time is between one and three months. Previous contributors to the Tahoma Literary Review should wait one full reading period after publication of their work before submitting to us again. Please submit only once per reading period, and in only one genre at a time.
We ask for first North American serial rights; all rights revert to the author upon publication. We may ask to reprint work on our website.
We pay $55 for flash prose and short poems; $135 for longer prose and poems (from 1,500 to 6,000 words for nonfiction; 1,500 to 10,000 words for fiction; over 7 pages for poetry).
General and Formatting Guidelines:
Our submission fee for poetry and flash prose is $4. The fee for longer fiction and nonfiction is $5. If these submission fees present a hardship, please contact us.

All submissions should be made via Submittable. If this limitation presents an accessibility issue, please 

contact

 the editors to request an alternative submission method.

Prose submissions must be double-spaced and use standard manuscript format. Use Courier or Times New Roman font, 12-point type with one inch margins.

Word and PDF files only, please. 

Cover letters are welcome, and we enjoy reading them. But don't tell us what your submission is about, tell us what you're about.

For fiction submissions, please submit one short story between 1,500 and 10,000 words.

For nonfiction submissions, please submit one nonfiction piece of between 1,500 and 6,000 words.

For poetry submissions, please submit up to 6 poems in a single document. There are no length restrictions for individual poems. Please include your name after the title of each poem in the manuscript.

For flash fiction or nonfiction, please submit 1 to 2 pieces in a single document. The word limit is 1,500 total.

Feedback options are available for prose and poetry submissions; a submission that includes the feedback option is $8 for fiction and nonfiction, $7 for flash and poetry submissions.

A full critique is available for fiction submissions. Cost is $50-$85, depending on length.

We do not accept previously published material. This includes publication in any public venue, including print, web, and personal blogs.

Please wait to hear back from us before submitting again.

At this time, we are not reading plays, screenplays, translations, reviews, work that includes images, or novel excerpts.

We welcome simultaneous submissions: please let us know if your work is accepted elsewhere. If your work is taken by another journal while it is still under consideration at TLR, use our contact form or Submittable's Withdraw notice to let us know. If our reading period is open we will allow a replacement submission.

In every category, consider the reader.
What we're looking for in Fiction
We like stories that offer imaginative premises, unusual or marginalized characters, and high stakes.

Show us characters driven by lifetimes of experience and complex motivations.

Experimental writing is also welcome.

We are not reading children's or YA literature at this time.

Word limit for fiction is 1,500 to 10,000 words.

Fiction submitters may select the 

Feedback Option

 to receive an assessment of their work, or a full critique.
What we're looking for in Nonfiction
Be brave. Send us the stuff you never thought would get published anywhere. Send us the thing you have to take a deep breath over before submitting or running by your critique group.

We are always interested in hearing different viewpoints from different sectors of society, and work in different forms, too: we'll read lyrical essays; experimental essays; and narrative nonfiction.

Be professional. Polish your work; make sure it's clean. Your word limit is 6,000 words. (It's okay to swear in your work, though. That's not the kind of "clean" we mean.) We won't accept anything remotely misogynistic or bigoted.

Be concise. Ranting, raving, or emotive logorrhea were never good ways to get important ideas across, so leave those on the cutting-room floor. We believe in brevity, so if you have flash nonfiction, we are happy to read that, too.

We're not looking for book reviews, academic work, or cultural criticism.

Submitters may select the 

Feedback Option

 to receive our assessment of their work. 
What we're looking for in Poetry
Send us poems that show the deeper side of ordinary, the new or explosive word choice, ones that are monumental in rhythm or character, ones that are passionate in their message and conveyed with a mastery of the poetic image.

Alongside free verse, works that are formal, prose, or long form poems are also welcome. For each issue we seek a balance of poetic forms and styles.

Send up to 6 poems per submission; no more than one poem longer than 7 pages per submission. If a poem is ten pages or longer, please submit as a single poem.

Poetry with Feedback will be available again in November.